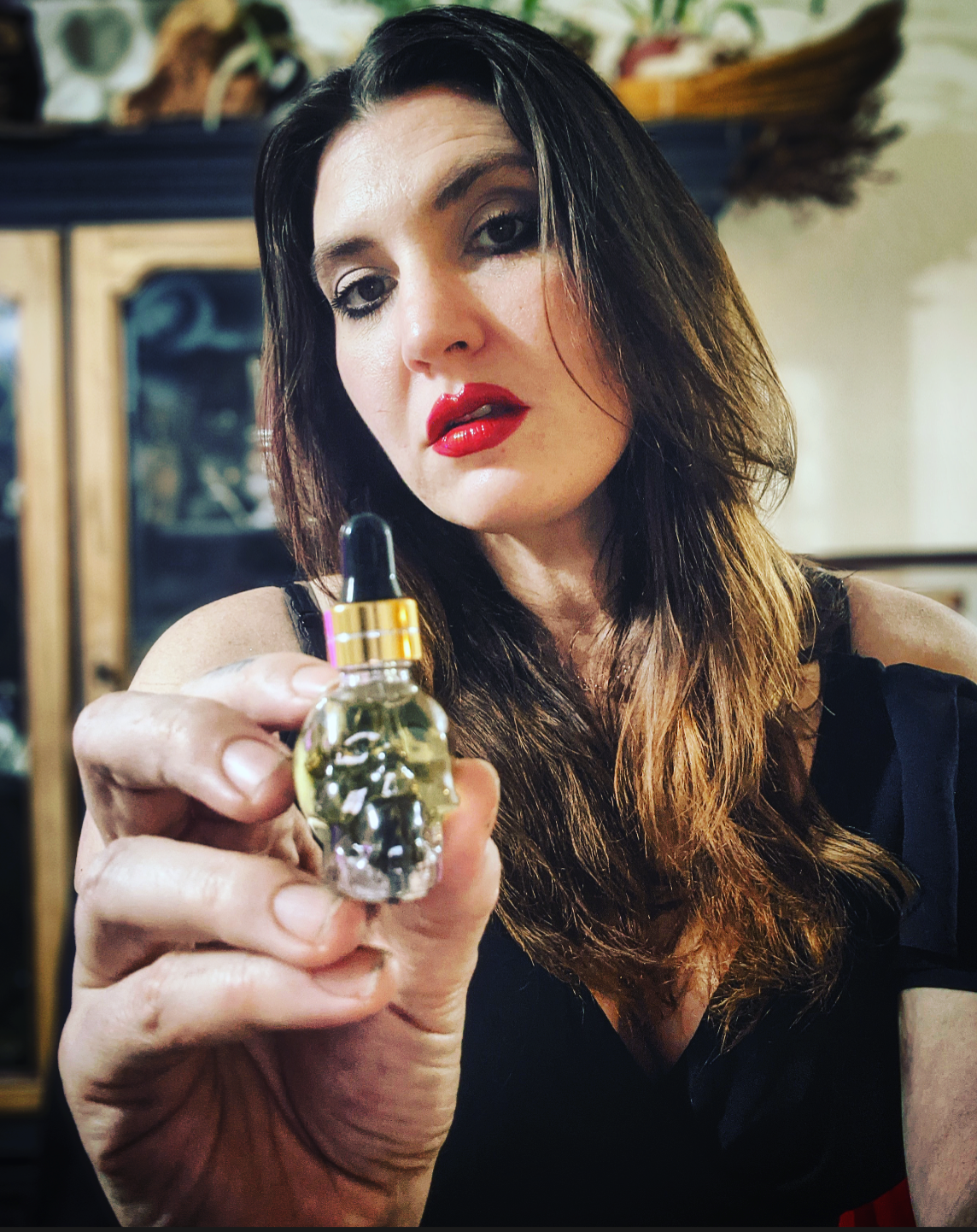 The Poison Thicket offers handcrafted apothecary and ritual goods, created in small batches by owner, artist, and practicing sorceress, Scarlet Loring. Our creatrix is a third generation folk practitioner, certified Usui Reiki Master-Teacher, member of Cylgh An Carow Gwyn, oath-sworn practitioner of Fayerie Traditionalism, and initiate of pre-modern sorcery. 
​All of our herbal products are crafted from homegrown, ethically foraged, or locally sourced organic and therapeutic grade materials. All of our ritual tools are individually designed and crafted by hand. All digital design is created through digital collage of public domain, personal, and individually licensed clip art, illustration, and photographs. 
​Ms. Loring is an established practitioner of the Poison Path with over a decade of experience growing and crafting flying oils, incense, smoking blends and other trance induction mediums like infused candles and scrubs from plants in the Solanaceae or Nightshade family, specializing in various varieties of Datura. All products prepared with poisonous or mind altering herbs are grown at home by Ms. Loring with rare exception. All poisons sourced outside the Thicket are obtained from carefully selected sources.
The Poison Thicket also specializes in creating precious sacred ritual tools and items designed in keeping with the methods and aesthetics of Fayerie Traditionalism as taught by author and artist Robin Artisson.